Joint Nutra Care In Vail Valley, CO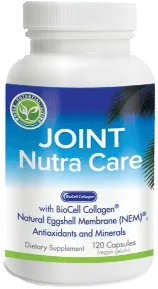 Revolutionary All-Natural Supplement available in Vail Valley, CO
Reduce joint pain, wrinkles and more! Proven to make you feel and look better. Joint Nutra Care naturally makes your body feel better and younger. The combination of ingredients create a revolutionary supplement that promotes natural, true relief. By building the foundations of joint ligaments and cartilage, you will feel long lasting benefits that include:
Improved joint comfort
Reduced inflammation
Better skin and reduced aging caused by increased antioxidant levels
Naturally increased hormone levels
Strengthened bone density
And many more health benefits…
How does the Join Nutra Care Supplement help my joint pain in Vail Valley, CO?
From the INSIDE out, decreases inflammation and Swelling Grape Seed Extract, Boswellia Serrata, and Hops Flower Extract are natural anti-inflammatories that have proven to dramatically bring relief from joint inflammation and swelling.
Rejuvenate your joints. Rebuild your joints and start feeling more youthful as the powerful anti-oxidants and joint rejuvenators help to rebuild and strengthen your joints.Some of the ingredients include:Antioxidant and anti-inflammatory, Astaxanthin, 6000 times more powerful than vitamin C. Important enzyme co-factors, Boron, copper, and zinc, help create and build up the joint molecules. Featuring an advanced form of Glucosamine and Chondroitan called Glycosaminoglycan, Biocell Collagen, is delivered straight to your joints and in the purest form.
ALL NATURAL. No side-effects. For more information on JNC, contact any one of our clinics directly at: Buck Creek Medical Plaza – Avon, CO 970-470-4023 Edwards Village Blvd – Vail Valley, CO 970-569-3883
Request An Appointment
Please fill out this form and
we will contact you about scheduling.


Jennifer L

"I have been going to Jointworx for years for all types of ailments, knee and back pain and carpal tunnel discomfort.  I always learn so much about my body and how it functions and I always recover without further medical treatment necessary.  Jointworx helps me age with better function and mobility. They have the latest technology and therapy, including lasers and needling.  I would highly recommend them for any and all services, even massage! Sara, Erika and Felipe have all been amazing partners to me." 


Carolyn M

"The entire staff at Jointworx is wonderful. Thoughtful and knowledgeable. My healing time has improved immensely. Erica is the best!"